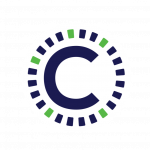 DC3
Required Skills:

Required Skills:
 Demonstrated experience in the field of digital media forensics
 Demonstrated experience in mobile device data extraction and analysis (CELLEX).
In-depth experience with file system forensics
In-depth experience with registry analysis
 In-depth experience with Internet history analysis
Understanding of steganography and encryption detection and analysis
Understanding of managing complex large data set analysis
In-depth experience with timeline analysis
 Experience with forensic media imaging
 In-depth experience with email analysis
 In-depth experience with signature and hash analysis
Demonstrated experience with forensics tools such as EnCase, Forensic Toolkit, and Xways.
 Strong documentation and written communication skills with technical report writing experience

Desired Skills:

Industry standard certification(s) such as: CFCE, EnCE, ACE, GIAC, DoD
 Forensic tool and script development
 Programming experience
Law enforcement investigation experience and understanding of search and seizure
Description:
Provides forensic examination support for the Department of Defense and supporting organizations. Conducts forensic examination processes on a variety of media including hard drives, thumb drives, memory cards, and cellular devices. Creates detailed notes on processes undertaken and develops forensic reports in support of criminal investigation and prosecution. Assists the customer in developing new and innovative forensic processes and procedures. Conducts peer reviews of other examiners' reporting and serves as a mentor for less experienced examiners. Provides expert witness testimony in both military and civilian courts in support of forensic examinations conducted by the examiner.

Alliant LCAT Description: Possesses and applies a comprehensive knowledge across key tasks and high impact assignments. Plans and leads major technology assignments. Evaluates performance results and recommends major changes affecting short-term project growth and success. Functions as a technical expert across multiple project assignments. May supervise others.

Suggested Qualifications: 18-22 years of professional experience without a degree; or 10-14 years of professional experience with a Bachelors degree from an accredited college in a related discipline, or equivalent experience/combined education; or 8-12 years of professional experience with a related Masters degree; or 4 years of professional experience required with a related PhD or JD; Considered an emerging authority / authority in discipline. Consideration should always be given for the level of specific domain expertise.
Ability to acquire and maintain a TS clearance
Cypher Benefits Summary
Profit Sharing through recruiting 

Generous PTO

Ten paid Federal holidays

401(k) qualified retirement plan

100% paid by employer: Comprehensive Medical and Dental Plans

Short and Long Term Disability Insurance

Company luncheons

Generous referral bonuses

Performance based spot bonuses

Take your birthday off with pay

Tuition reimbursement for qualified educational expenses