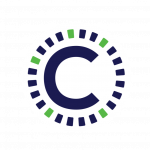 USCYBERCOM J2
Security Clearance:
TS/SCI with CI Polygraph— if you don't have one we can get you one.
Job Details:
Cypher currently has a contingency full-time position for an Intelligence Analyst to support the United States Cyber Command (USCYBERCOM) J2, ICC.
 JOB DESCRIPTION:
The successful candidate will identify and extract essential information from intelligence products and investigations, analyze the data, and synthesize the information into reports that can be disseminated/used by U.S. policy makers, military commanders, and other Intelligence Community organizations.
 Daily duties will include:
Serves as an Intelligence Specialists with responsibilities for participating in the production of all-source Intelligence products pertaining to cyberspace operations and planning activities

Applies a wide range of intelligence analytic skills to monitor, assess, and report on cyberspace operations, capabilities, vulnerabilities, and personalities that could pose a threat to US computers, communications, weapon systems, and operations

Advises stakeholders on key developments in their assigned area, including immediate and long-term responses

Conducts reviews, identifies gaps, recommends solutions, and ensures alignment with strategies

Supports decision making and special projects on the preparation, production, and coordination of written products and briefings for stakeholders and leadership

Develops intelligence products and performs expansive cyberspace intelligence analyst duties

Possesses a thorough understanding of intelligence analytic concepts to monitor, assess, and report on cyberspace operations, capabilities, and vulnerabilities

Develops reports and briefings

Enhances stakeholder relationships; advices and coordinates actions

Develops analytic approaches and recommendations to problems and situations for which data are incomplete, controversial, or which no precedence exists
 Job Qualifications:
REQUIRED QUALIFICATIONS:
Minimum of  8 years of experience with a BS degree or ten (10) years of experience as an Intelligence Analyst, Cyber or SIGINT focus

Minimum of High School Diploma

Strong attention to detail or organizational skills.

Excellent communications skills
Cypher Benefits Summary
Profit Sharing through recruiting 

Generous PTO

Ten paid Federal holidays

401(k) qualified retirement plan

100% paid by employer: Comprehensive Medical and Dental Plans

Short and Long Term Disability Insurance

Company luncheons

Generous referral bonuses

Performance based spot bonuses

Take your birthday off with pay

Tuition reimbursement for qualified educational expenses