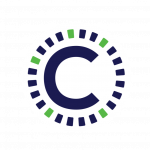 USCYBERCOM J3 TO1
Cyberspace Joint Operation Planner III
Level III Cyberspace Joint Operation Planner
●    Leads and acts as a full participant in JPGs and OPG/OPT developing and integrating cyber     capabilities into plans, and in support of Combatant Commander planning efforts

●      Coordinate cyberspace operations planning activities through the IJSTO to include Evaluation Request and Response Messages, SAP procedures, and the RAPCO

●      Thinks independently and serves as an advanced technical expert of all planning methodologies and applications in all phases of military operations, providing analytical expertise and expert knowledge of operational design, Joint Operation Planning, and APEX

●      Establishes joint operation planning objectives in support of combat and contingency operations without supervision

●      Able to independently coordinate the development of cyberspace operations plans, contingency plans, CONOPs, and orders

●      Provides extensive technical expertise; leads, and participates in all phases and steps of the JOPP and APEX activities

Qualifications:

●      Minimum 10 years of experience as a Joint Operation Planner and a complete working knowledge of the JOPP, JOPES, and APEX planning formats and guidance

●     Minimum of Bachelor's Degree from an accredited college or university

●      Minimum specialized education in military joint operation planning through the JPME II from a CJCS accredited joint education program listed in CJCSI 1800.01E.  The JIOPC, or other similar military operation planning courses, may be substituted for JPME II.

●      Strong attention to detail and organizational skills. Excellent communications skills.

●      Strong analytical and problem solving skills

Four years of planning experience may be substituted with completion of an advanced Service planner school (SAMS, SAASS, JAWS, etc.).
SECURITY CLEARANCE:  ACTIVE TS/SCI with CI Polygraph
Cypher Benefits Summary
Profit Sharing through recruiting
Generous PTO
Ten paid Federal holidays
401(k) qualified retirement plan
100% paid by employer: Comprehensive Medical and Dental Plans
Short and Long Term Disability Insurance
Company luncheons
Generous referral bonuses
Performance based spot bonuses
Take your birthday off with pay
Tuition reimbursement for qualified educational expenses