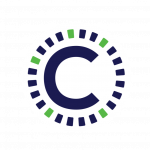 DC3
Required Skills:
Required Skills:
• Several years of experience tracking and characterizing APT groups
• Thorough understanding of tactics, techniques, and procedures (TTPs), the technology behind them, and indicators of compromise
• Understanding of malware functionality and the ability to decipher long malware reverse-engineering reports
• Experience writing reports, based on own analytic initiative and using multi-source intelligence and narrative analysis, which lead to a supported conclusion
• Desire to search for answers to threat-related problems where information is lacking
• Ability and willingness to brief at the analyst or executive level and to large or small audiences
• Thirst for knowledge – candidate must proactively stay up-to-date on the cyber threat landscape at classified and unclassified levels
• Flexibility to adapt to changing priorities and tight timelines
• TS/SCI clearance – may consider highly qualified candidates at TS

Desired Skills
• Experience supporting network defenders and INFOSEC managers
• Formal training in intelligence analysis techniques
• Appropriate certifications (CISSP, GCIH, Network+, Security+, etc.) and/or directed study
Description:
Job Description: Cyber threat/Intel analyst

Senior Cybersecurity Intelligence Analyst for the DoD/Defense Industrial Base (DIB) Collaborative Information Sharing Environment (DCISE).  The successful candidate will author tactical and operational cyber threat reports that detail specific threats to the Defense Industrial Base for DIB and Government partners. Candidates should have a strong background tracking Advanced Persistent Threat (APT) activity and a solid understanding of the threat to commercial entities, and be able to mix traditional intelligence analysis with a modern cyber focus. Products ultimately contribute to the CND effort executed by network defenders and the overall DoD cyber threat picture.

Alliant LCAT Description: Possesses and applies a comprehensive knowledge across key tasks and high impact assignments. Plans and leads major technology assignments. Evaluates performance results and recommends major changes affecting short-term project growth and success. Functions as a technical expert across multiple project assignments. May supervise others.

Suggested Qualifications: 18-22 years of professional experience without a degree; or 10-14 years of professional experience with a Bachelors degree from an accredited college in a related discipline, or equivalent experience/combined education; or 8-12 years of professional experience with a related Masters degree; or 4 years of professional experience required with a related PhD or JD; Considered an emerging authority / authority in discipline. Consideration should always be given for the level of specific domain expertise.
SECURITY CLEARANCE:  ACTIVE Secret
Cypher Benefits Summary
Profit Sharing through recruiting 

Generous PTO

Ten paid Federal holidays

401(k) qualified retirement plan

100% paid by employer: Comprehensive Medical and Dental Plans

Short and Long Term Disability Insurance

Company luncheons

Generous referral bonuses

Performance based spot bonuses

Take your birthday off with pay

Tuition reimbursement for qualified educational expenses